The cellars of the Age of Enlightenment
In 1783, during the enlightening of the french language and culture, with the Sun King and then Louis XV, when Enlightenment ideals spread across Europe, the first cellars of the domain were dug in Mesnil-sur-Oger. They still house a wine cellar, a time machine, in which the elders of 1893, 1959, 1964, and 1975 meet.
Today, under the gaze of Pierre, contemporaries benefit from the active and creative long reflection necessary to the spirit of the Gonet champagnes. The bottles lying on slats "think" of their quiet future and silently refine for three years.
Sorted plot by plot, the grapes are slowly home-pressed, in alignment with the traditional use of the vertical press of Champagne, to bring out the polymorphic character of terroirs. The juices are then isolated and left to settle in the new ultra-fragmented winer an intimate and infinitesimal approach.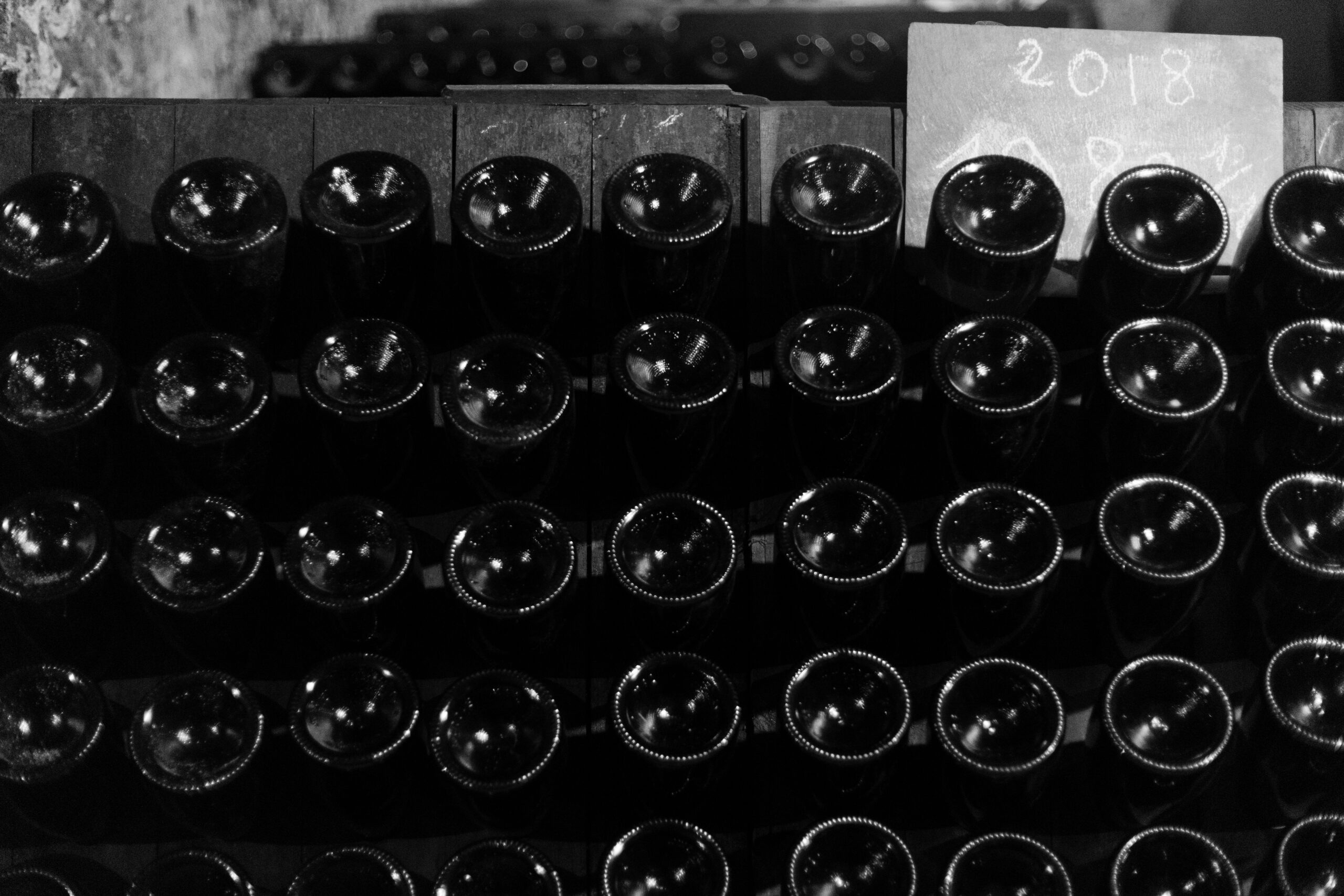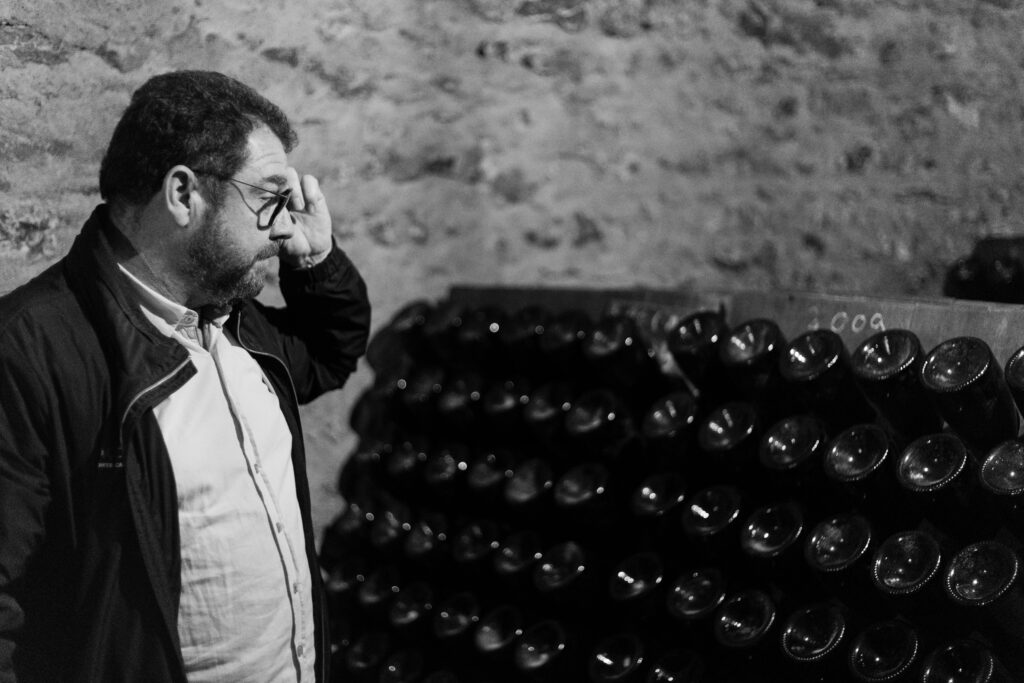 "Pleasure, finesse, and elegance. It is a slow impregnation of identity, the soul of Mesnil, its minerality which leads to the expression of all its nuances, its freshness, and its purity."

Pierre Gonet